Evernote


Evernote is unique for its feature of turning images of text into searchable text. The app also features a tag system that allows for easy organization and efficiency.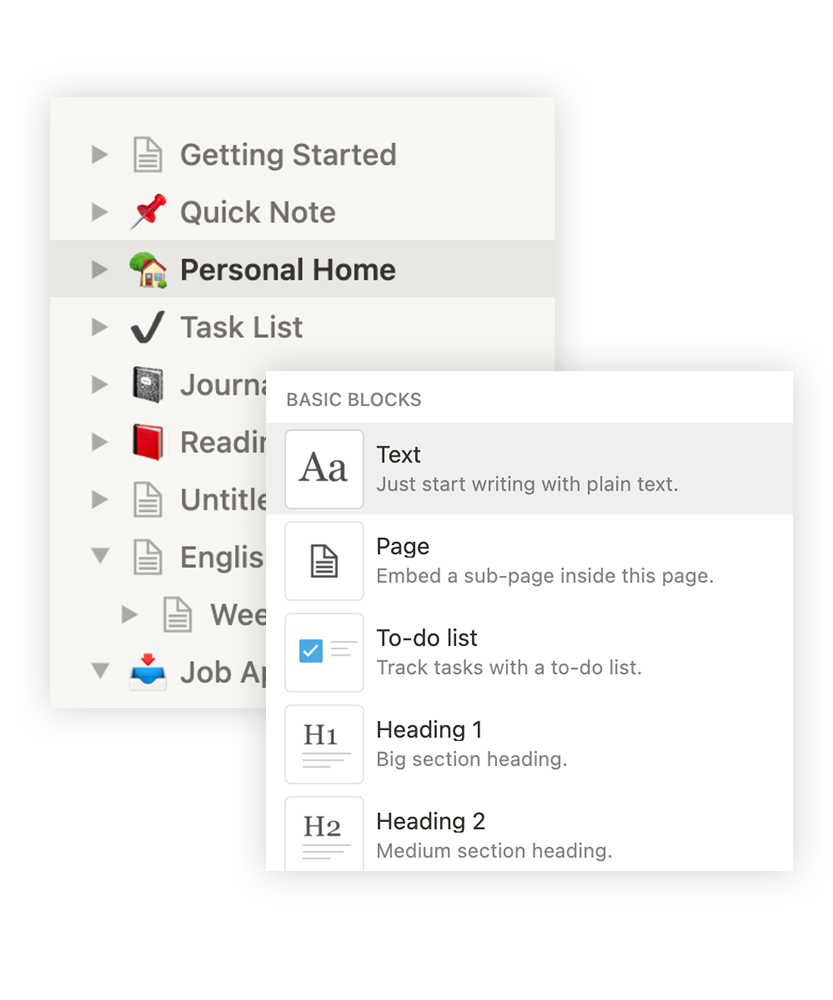 Notion


Other than excelling at collaboration, Notion succeeds at customization. The premade templates are great for all areas of one's life. Notion works great for school notes, job applications, recipe lists and journaling. It offers many great blocks within a page that helps you get organized quickly.


OneNote


OneNote may note have as many unique features as Notion and Evernote, but it does succeed at familiarity. The app is organized through notebooks, sections and pages. Each page is simple yet effective. Users can type wherever they need, and customize the page to their liking.